Dream A Little Dream
We became farm owners in the Fall of 2012, but I'd been talking about "the Farm" as though it existed for several years before our dream came to life. More than five years later, we still can't believe Drumlin Farmhouse is ours and consider ourselves incredibly fortunate to be its current "custodians" and grateful to be able to share it with friends and family.
It was the first property we looked at with a real estate agent after having "found it on the Internet" by Googling "old stone houses". I'm not making this up! The 25 acre property and old stone house had been lovingly restored and cared for by the previous owner and we really didn't have to do much except move in and start enjoying it!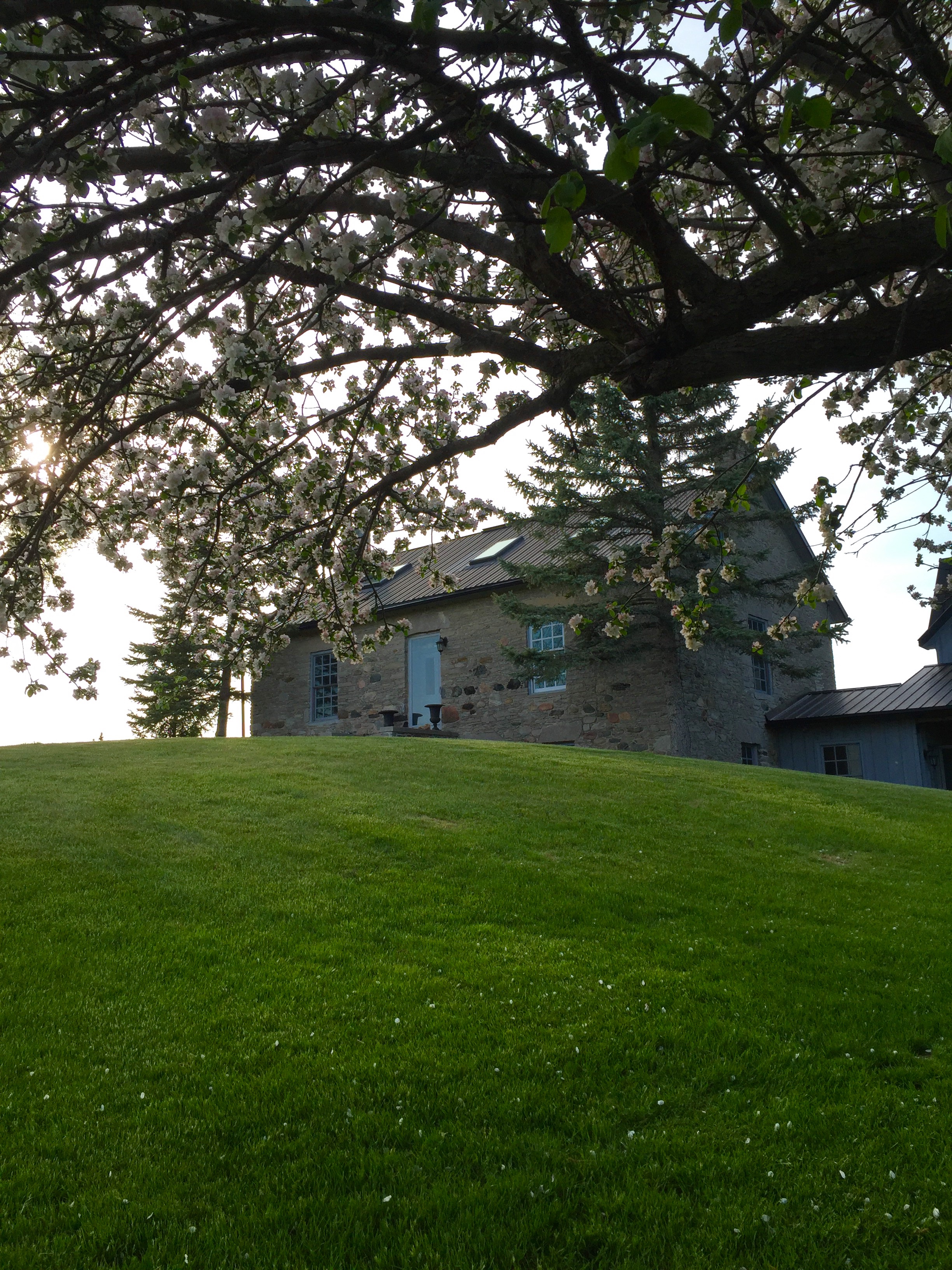 The house was built in the early 1830s by English settlers using field stones from the property (mostly granite and limestone). The original farmers cleverly built the old stone house into the "drumlin" for added protection from the elements. A drumlin is a geological term for an elongated, tear-shaped hill made of rock, sand and gravel that formed under a moving glacier. There are several drumlins on the property and the surrounding Northumberland Hills County. The prior owner aptly christened the property "Drumlin Farm", although our research has revealed that it was originally known as "Castle Hill Farm", also a beautiful name.