Kitchen Confidential
We're giving a big ole' country "boot" to our old and dated (and, believe me, not in a good way!) kitchen at Drumlin Farmhouse and I couldn't be more excited! The only redeeming quality to the current kitchen is that it is a big space, with beautiful bones (think lots of windows and doors, including French doors to this courtyard and picnic table) and the best feature is the post-and-beam structure salvaged from the original "Summer kitchen".
The previous owners had the post-and-beam structure of the Summer kitchen painstakingly removed, stored in the barn during the renovations and then reinstalled as a decorative feature during the 2006 addition of a board-and-batten style house to the Old Stone House. Well worth the effort! But, I think you will agree with me (see below photos), it's time for this kitchen to get an update and be brought back to the 19th Century!!!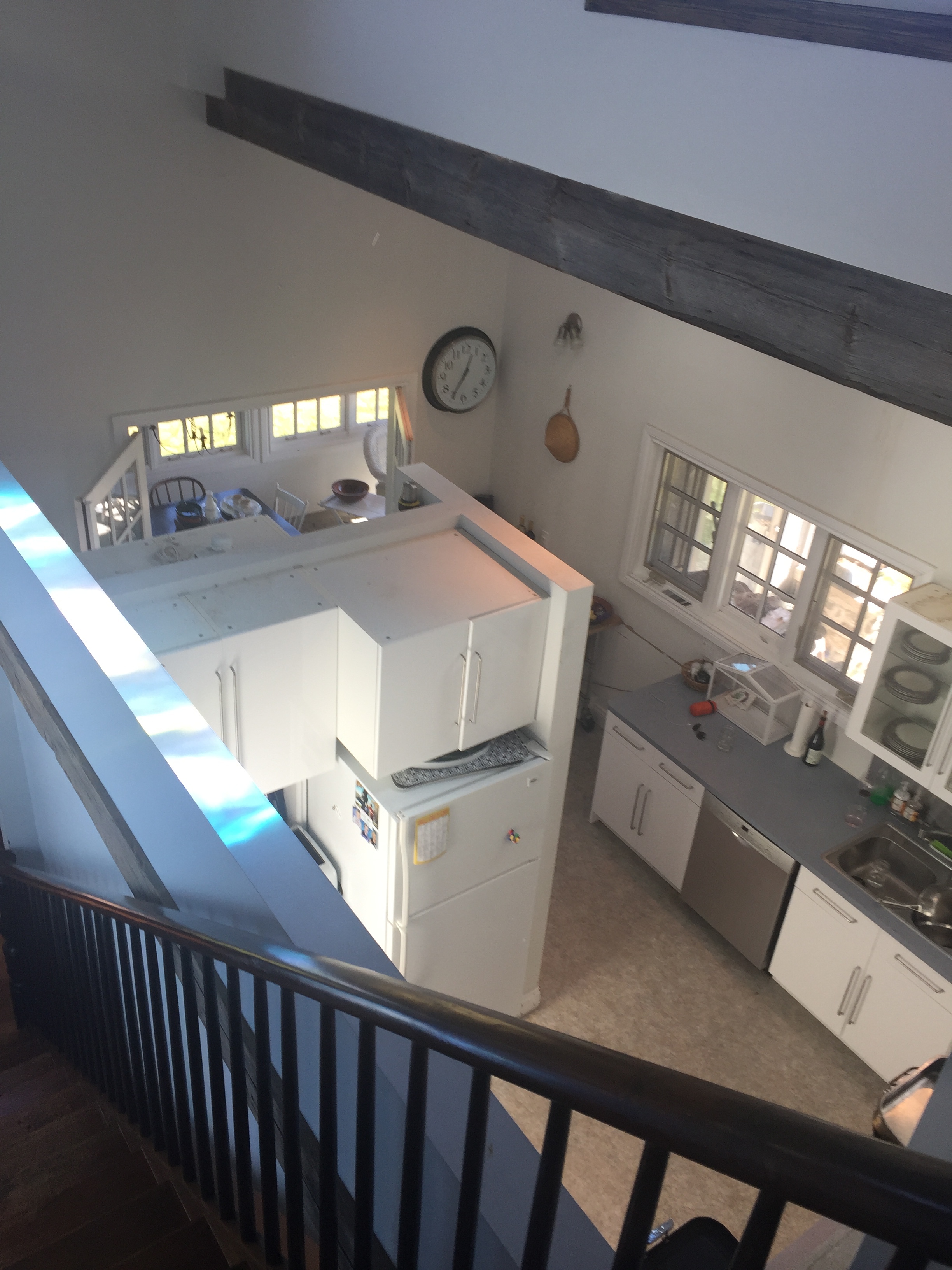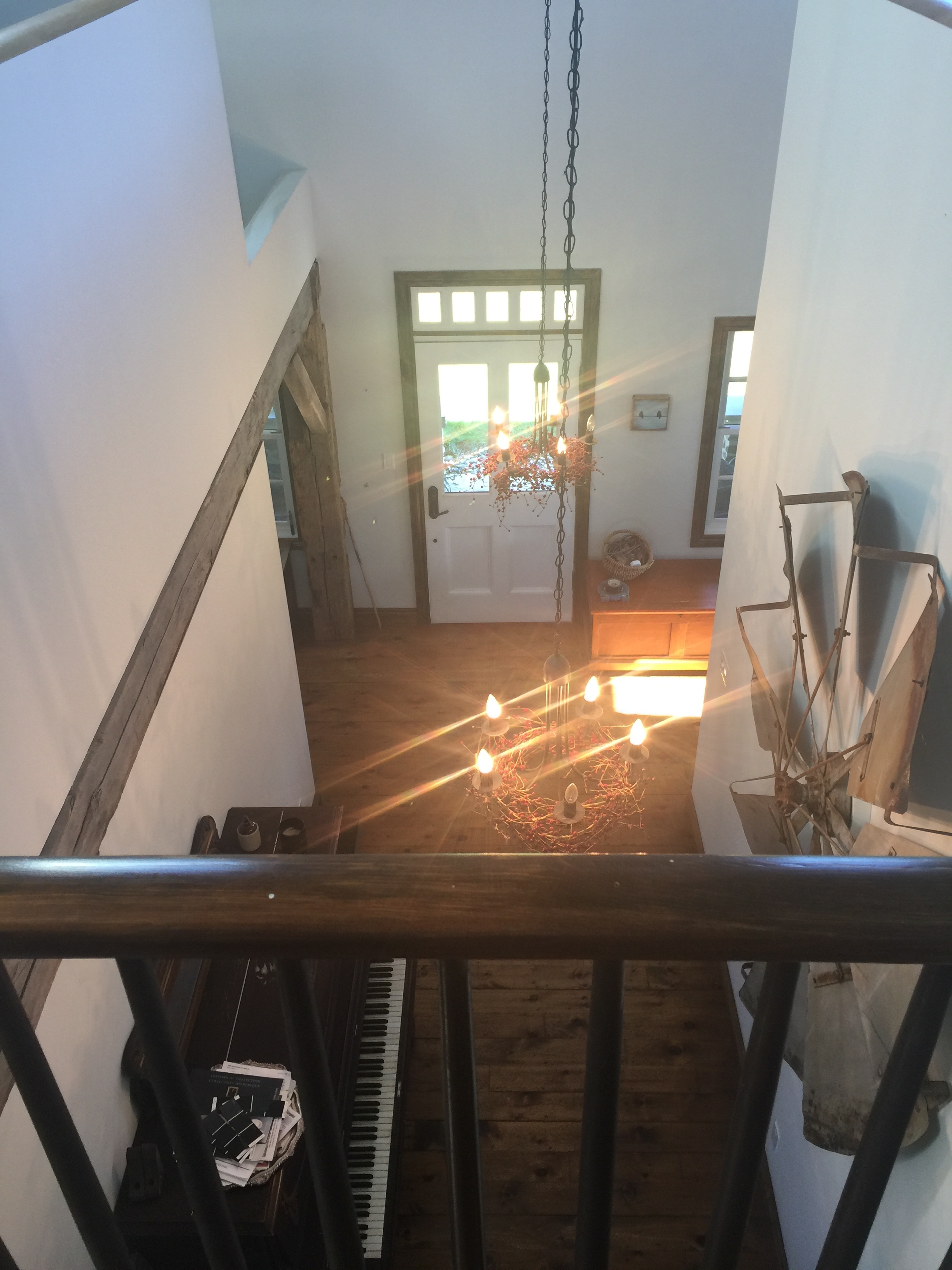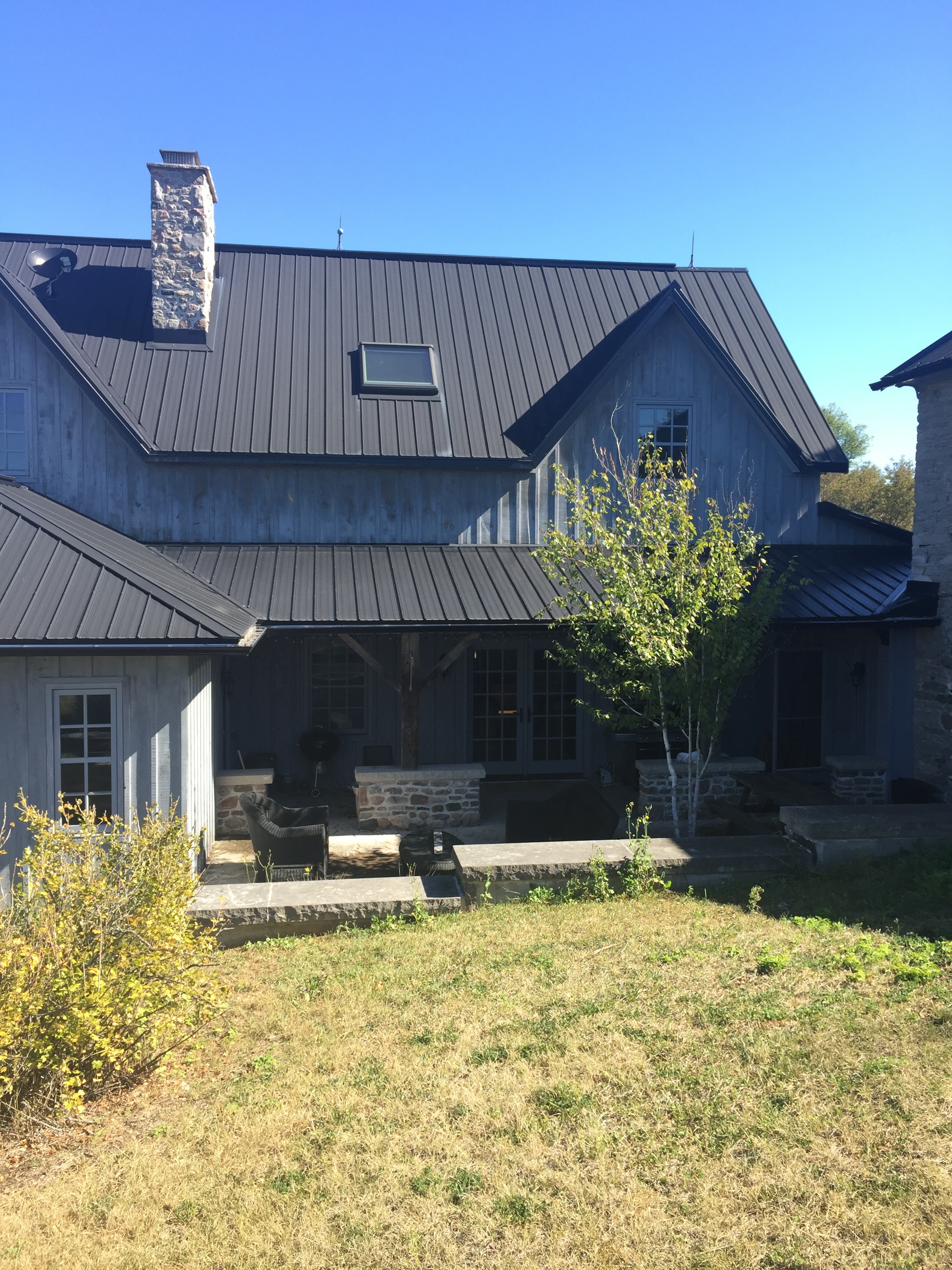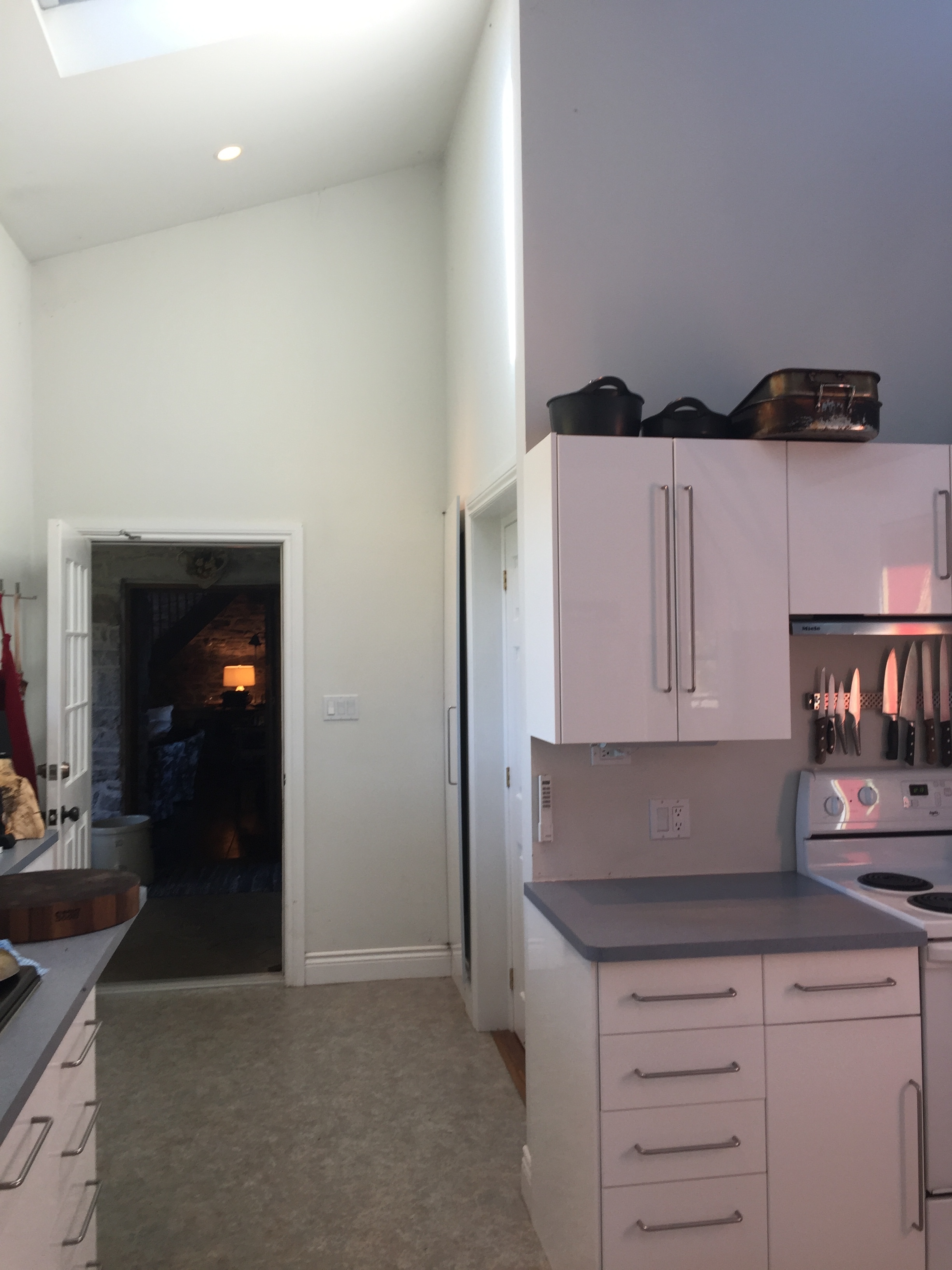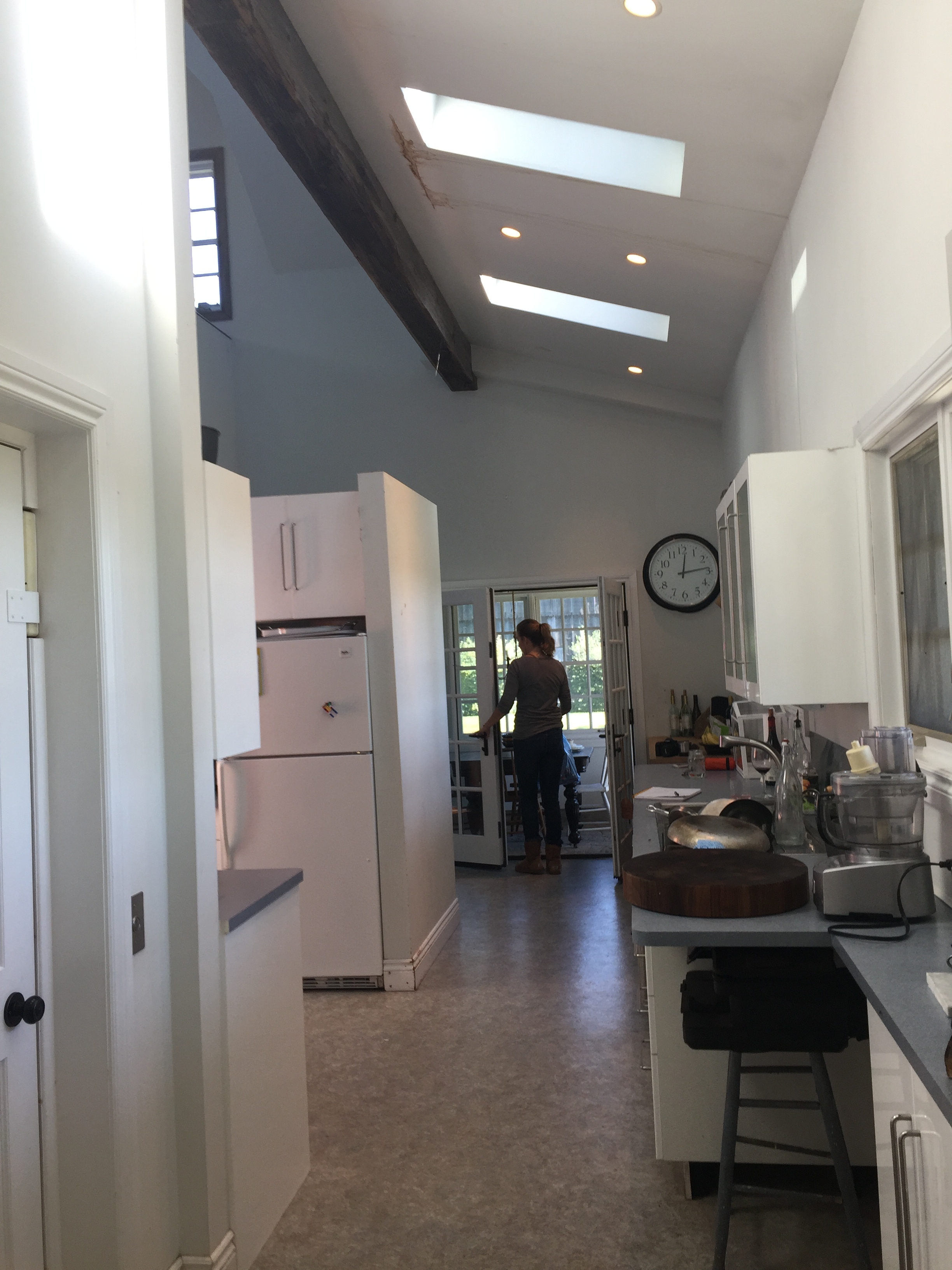 After 5 plus years of making do with the current choppy layout, old appliances, and generally terrible Feng shui, we've moved beyond the dreaming phase and into the planning phase and have hired Bloomsbury Fine Cabinetry of Toronto to help us design and create our "forever" kitchen. They've been terrific to work with so far and seem to be excellent mind-readers! We've given them our inspiration shots (all the photos below are credited to the amazing deVOL Kitchens) and there's a definite theme: it will be an English country kitchen, but influenced by the simplicity of Scandinavian design. We're meeting with them again this week to go over some initial drawings and floor plans!
Our vision is "Traditional English" meets "Modern Scandinavian" Kitchen. Think panelled walls and cabinetry (but less of a "bead" than a traditional English kitchen), tumbled stone floors, a huge island, an antique harvest table that "came with the farm" (#shopthefarm) surrounded by black Windsor chairs that we will bring from our home in the city (#shopthehouse), and, of course, a white porcelain farmhouse sink! Oh, and plenty of open shelving for display (I may or may not be a collector) and for their functionality, especially when entertaining large groups... so everyone knows where the coffee cups are!
All Images Below are deVOL Kitchens:
As you can tell from the inspiration photos, the only thing I can't land on in my mind's eye just yet is the colour scheme: do we go "dark and moody" or "light and airy"? Or, maybe we can have both! I'd really appreciate your comments on the colour scheme in particular or any other ideas you have for our dream farmhouse kitchen!